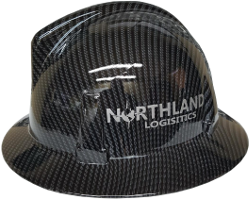 Why Choose Northland Logistics Corp.?
We are experienced in transporting oversize, overweight and difficult loads. Our diversified fleet can meet the challenges of most any shipment.
Based out of Alberta, Canada, we have 2 locations, in Debolt and Airdrie. Northland Logistics Corp. offers complete tank moving and hauling services in Alberta, British Columbia, Saskatchewan, Manitoba and the US. We have a large fleet of Cradle Trailers, Full Double Drop Trailers, Step Deck Trombone Trailers, Pilot Trucks, Low Beds, Jeeps, Booster, Multi Axel trailers to meet all your hauling needs. We specialize in moving and hauling oilfield equipment, agricultural equipment, farm equipment, rig mat hauling and offer hot shot services as well.

Let us customize a transportation solution that will save you time and money
Let our team of dedicated oilfield trucking industry professionals help you customize a transportation solution that will save you money and time by ensuring we get the job done right. Northland Logistics Corp. has the expertise and experience to cover all of your tank moving and heavy hauling needs and safely move and haul all of your freight. For questions, trucking quotes, and service please contact us.